eBag's got duffels, backpacks, hand bags, and luggage. Lots of it.
And this weekend all at 25% off with free shipping on orders over $100.
Enter code LINKBFCM25 at checkout.
Through Monday.
Get This Deal »
Take An Extra 25% Off + Free Shipping on Orders Over $100 From eBags! Use the code LINKBFCM25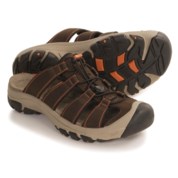 Black Friday is here at Sierra Trading Post, where you can find just about everything to fill your Christmas shopping list: clothes, shoes, outdoor gear, even home decor! (If you like Moose-print rugs and that kinda thing.)
Get 25% off $125 or 30% off $150 or more with code ALBLACKFRI2KX. Shipping starts at $6. Ends Sunday, the 28th.